Overview – This Peavey T40 bass with a sunburst finish found its way onto my workbench recently. While I was cleaning it up I decided to take a few pictures and make some notes regarding what I thought about it. What I like most about this bass was the sound and the build quality. The sound is different from a P bass or Jazz bass, but to me it falls into that vintage pickup category. I think this would be a good alternative for someone looking for a classic sounding electric bass but doesn't want to do the Fender thing. There's also quite a bit of versatility is the sound with the ability to get out of phase sounds and a coil split from the bridge humbucker. I was also impressed with the build quality overall. Peavey certainly didn't cut corners and if anything, I would say that they perhaps went a bit too far when designing this. I'll speak more about this a bit later.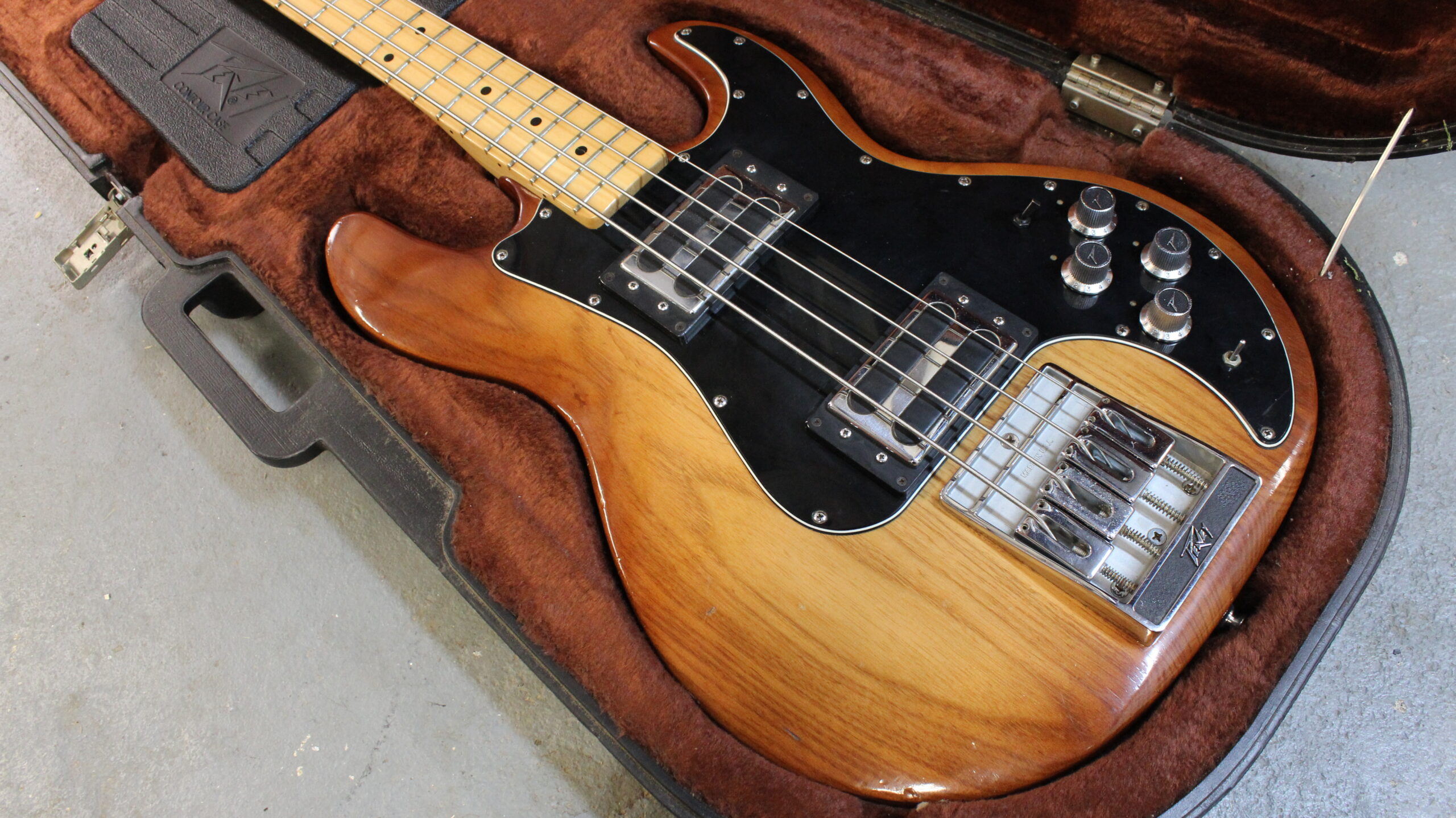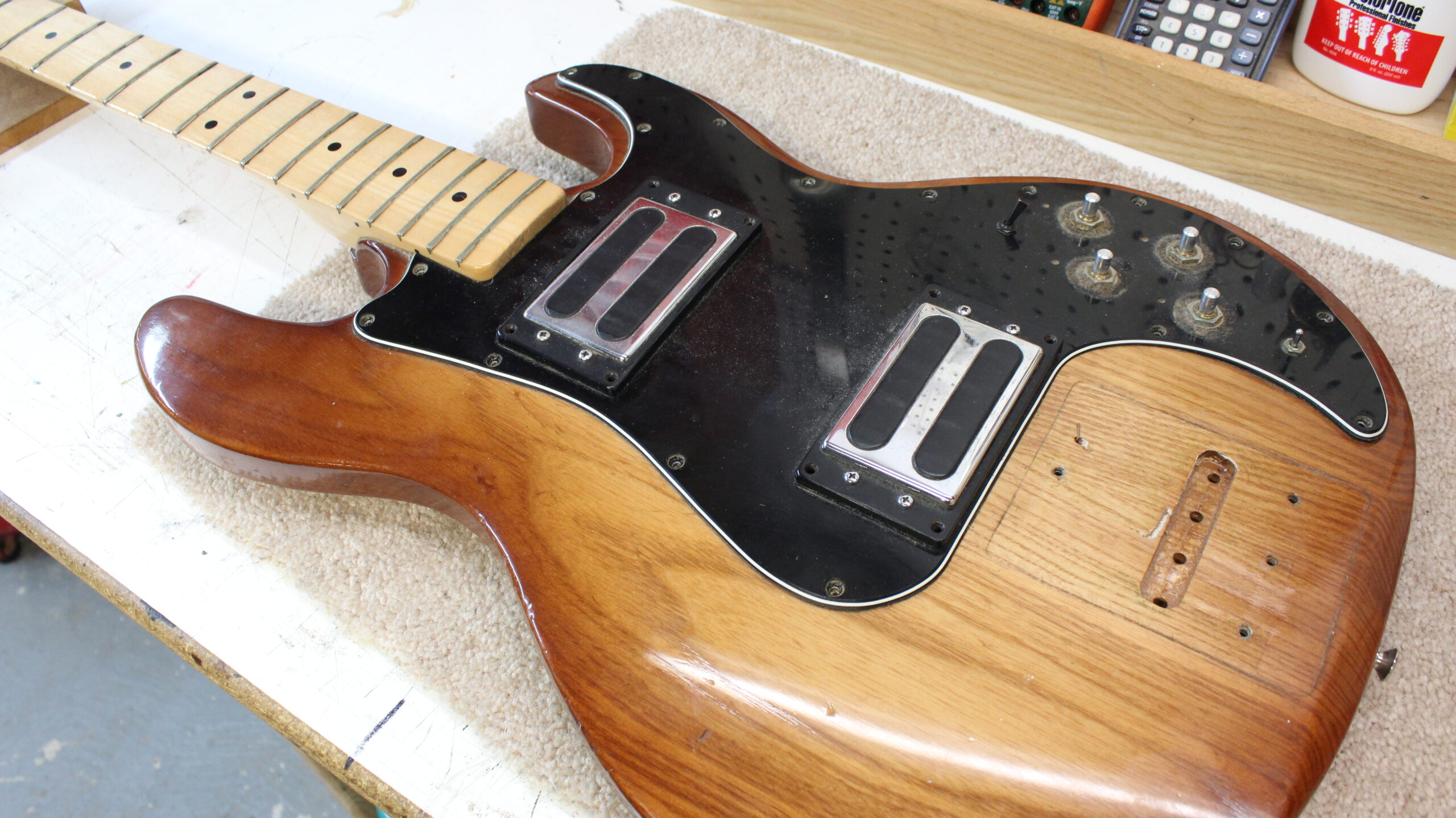 As far as positives, they used quality hardwoods throughout with the finish applied nicely. The electronics are of quality and the wiring is fairly well done. The bridge is very robust in its design (just look at the size of the saddles), and they chose to use machined metal for the knobs. One interesting note which I never realized before is that the top of the body is actually carved. I always thought these were flat tops but this tells me that they were really looking to build a quality instrument with attention to detail like this. I'm also fairly certain that this line of guitars and basses from Peavey were among the first to be manufactured using a CNC machine.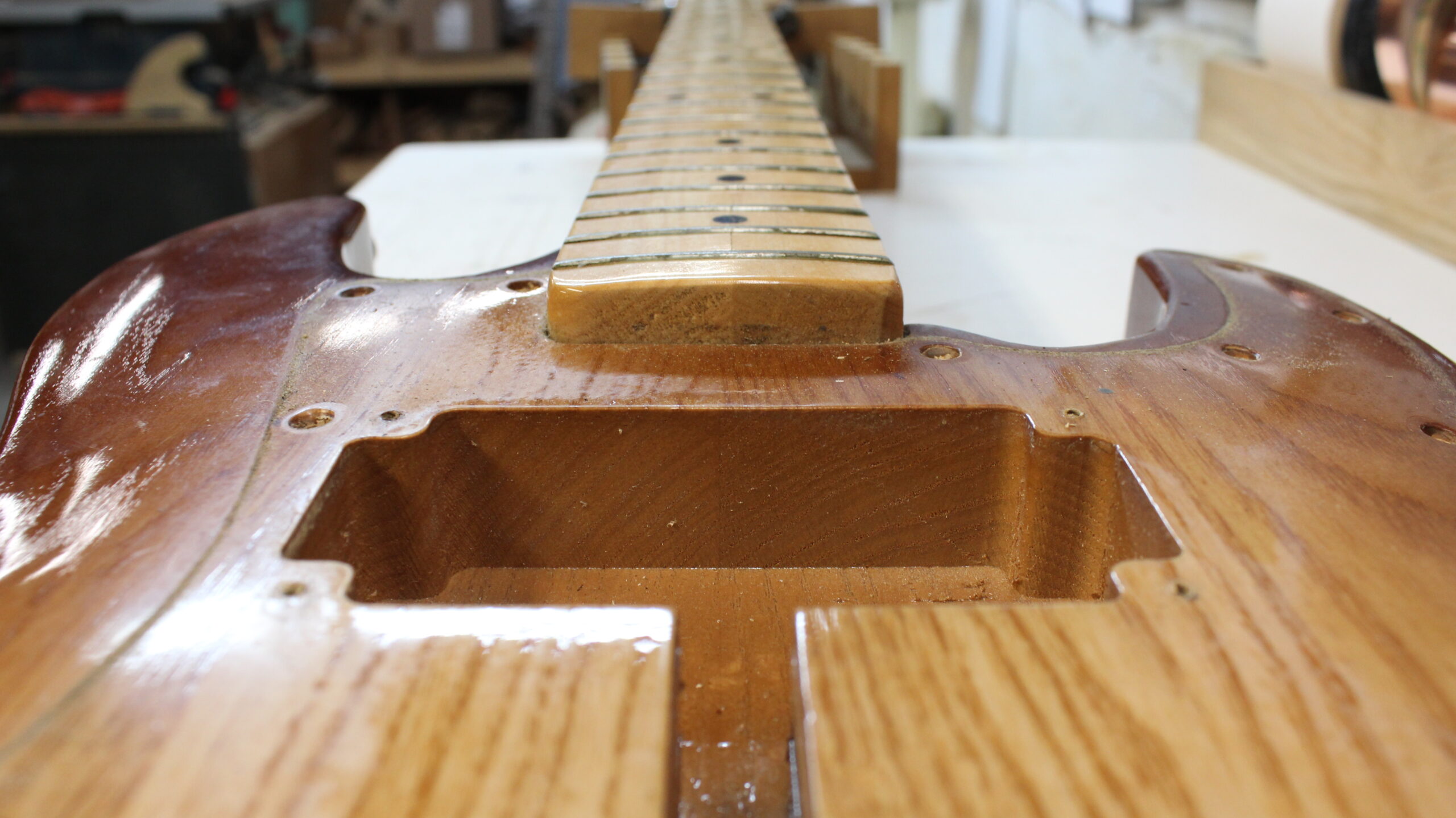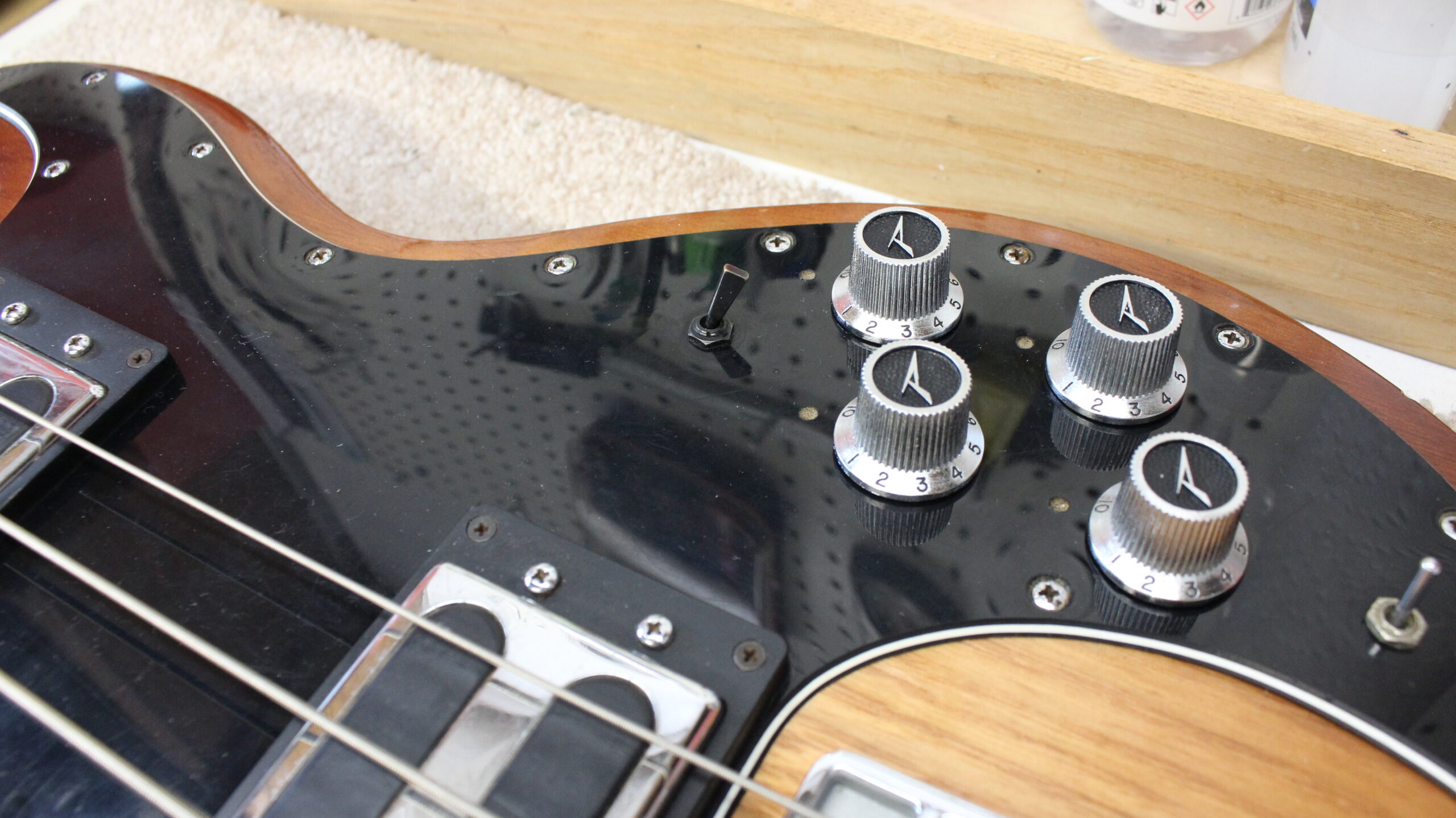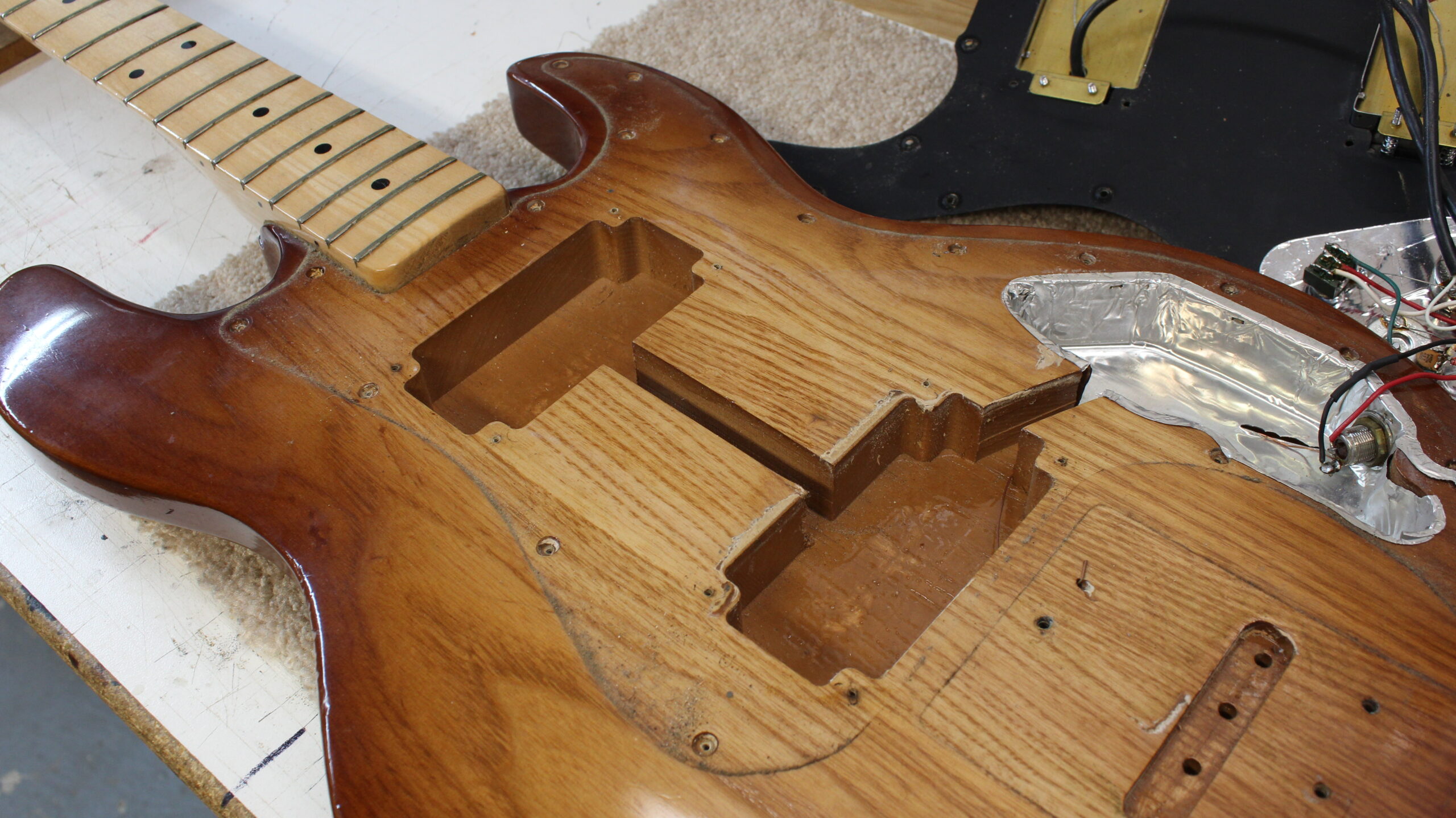 As for the negatives with this bass there are only a few that I feel need to be mentioned. The biggest issue is the weight. This bass weighs in at around 10lbs and it feels like it. Everything about this bass is big and heavy including the tuners, pickups, nut (made from titanium I believe) and knobs. Sitting down with it for about 15 minutes I could feel the bass it pressing into my thigh which was rather uncomfortable.
I mentioned earlier that in my opinion Peavey went a bit too far when designing this bass, and one example of this is the fact that the bridge itself weighs about 10 ounces. It's certainly well-made but this seems excessive and doesn't help with reducing the weight. Also, the screws which connect to the saddles on the E and G strings are placed directly over the mounting screws for the bridge. This is not a big deal unless you want to take the bridge off, which I did when I was giving it a throughout cleaning.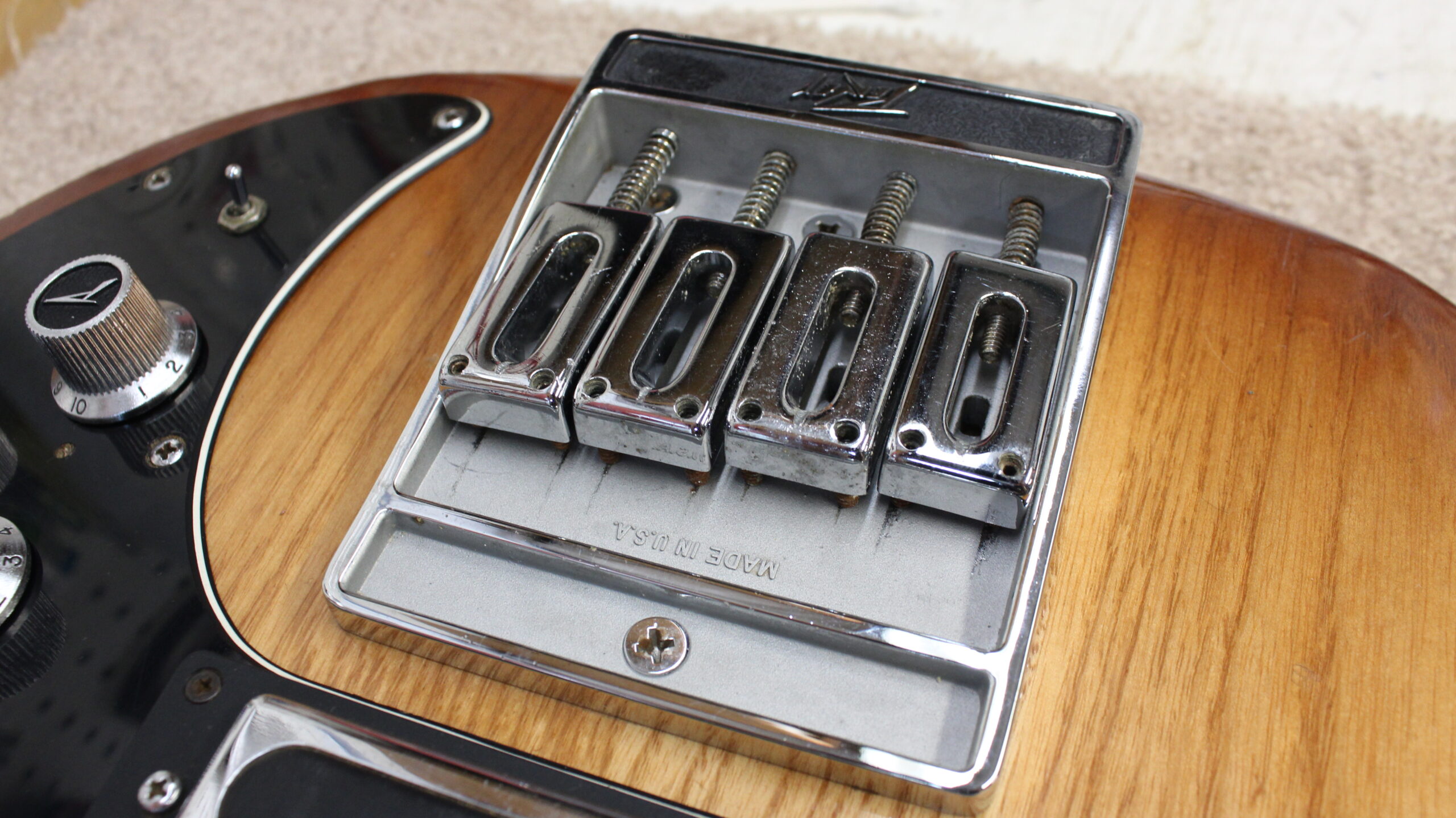 One other minor gripe that I feel this bass has is the amount of screws needed to hold down the pickguard. They're necessary given the carved top, but 18 pickguard screws are a lot to take off and on, and once again feels a bit excessive.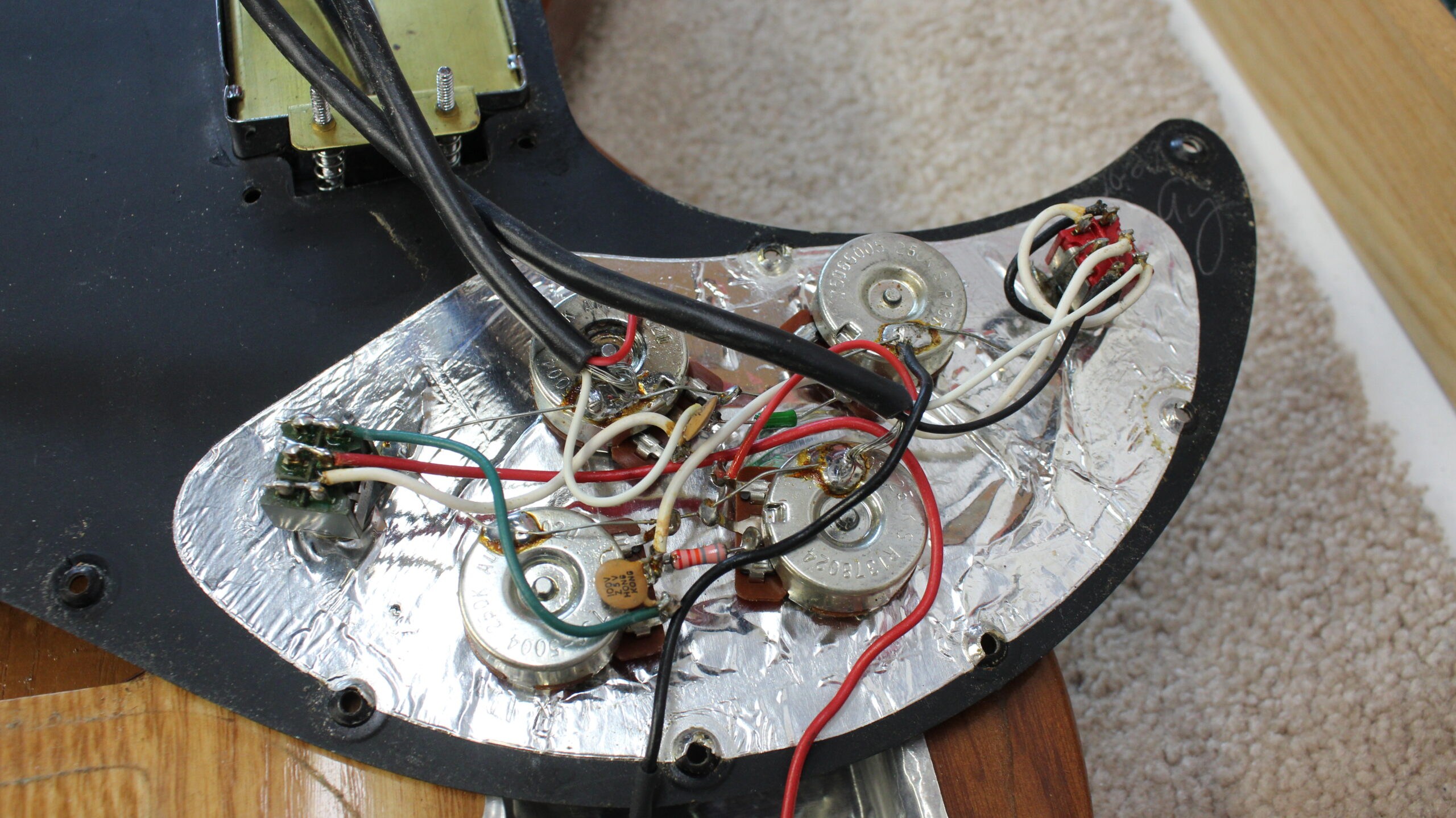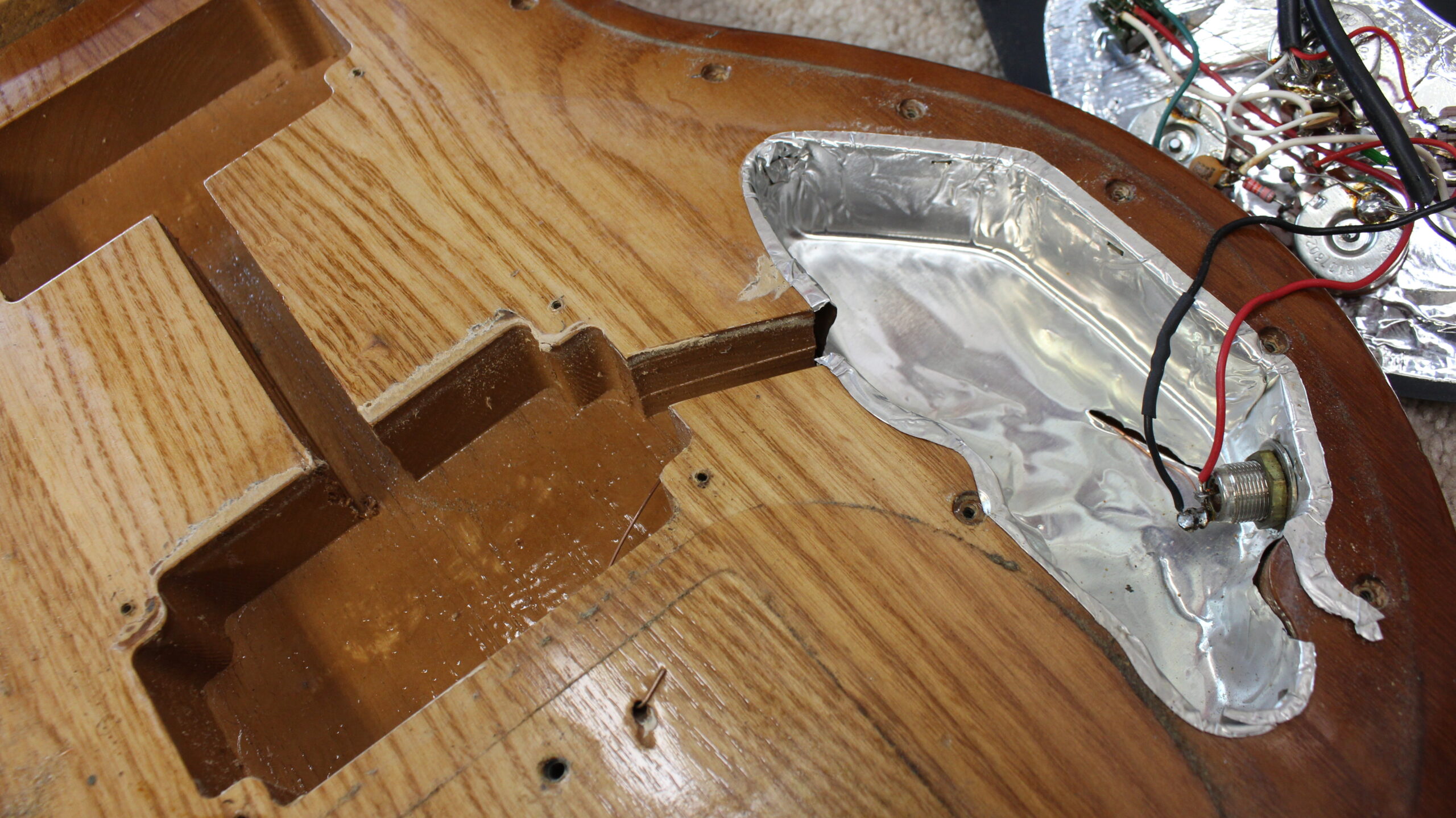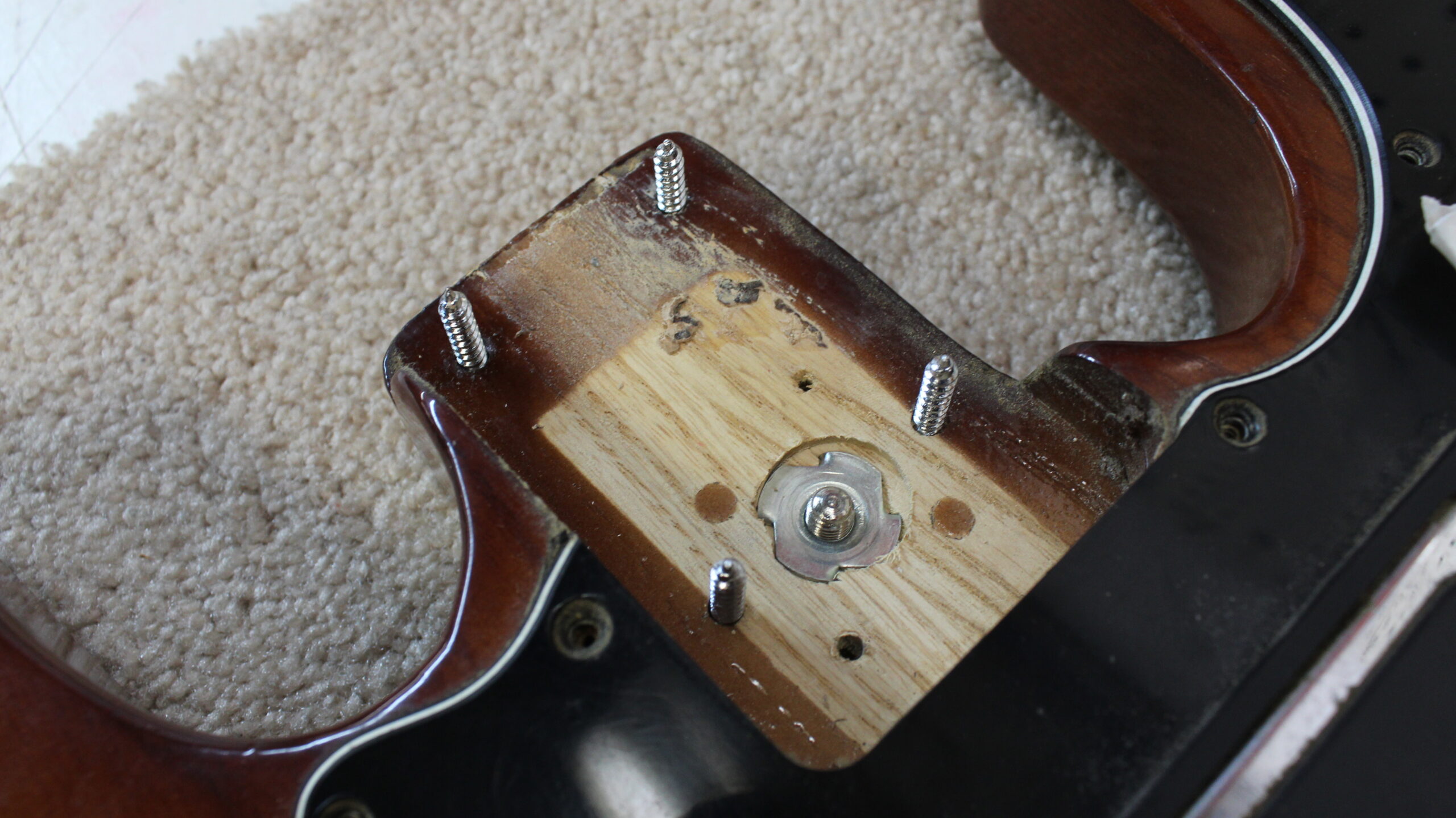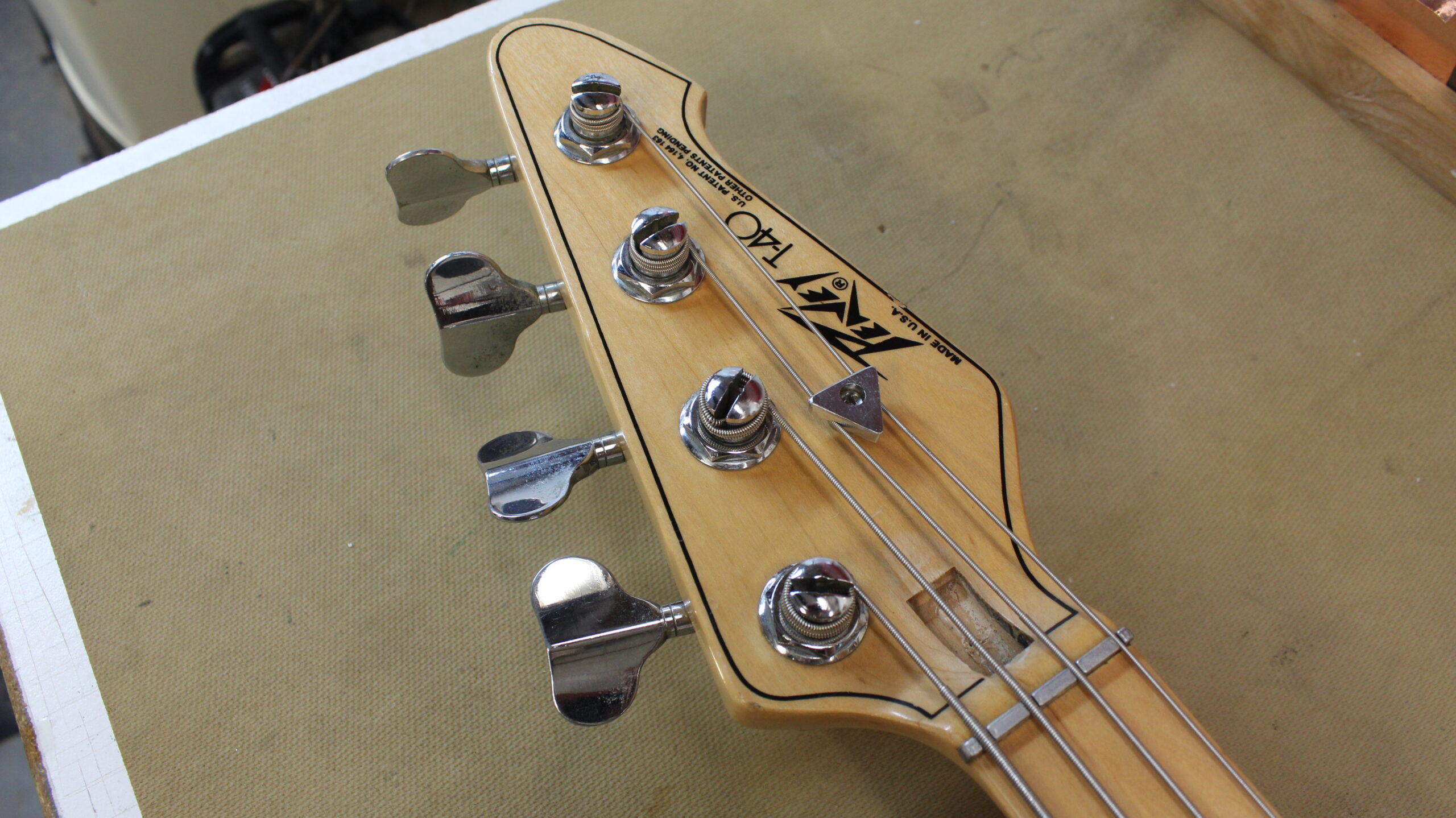 Overall though my impressions of the Peavey T-40 are positive and for what these go for used, I think that it's one of the highest quality basses for the least amount of money of anything I've encountered recently. If you're not put off by the weight of the instrument I would definitely consider checking one of these out. I know that these have a bit of a cult following in the doom metal community and I can see why.
If you're in Broome County N.Y. or the surrounding areas and need guitar repairs or mods, feel free to follow this link to my Contact page where you can call me, email me or ask me questions. Thank you!